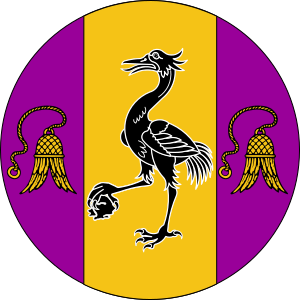 The Royal University of Scir-Hafoc (RUSH) of the Kingdom of Calontir organizes classes where people learn about medieval arts, crafts, and history. RUSH was chartered in May of AS XIX (1984) and its first session was held November of 1984 in the Barony of Three Rivers. The work of many gentles over the intervening years has given the Kingdom an established institution for scholarly pursuits.
Our name, Scir-Hafoc, comes from an Old English term meaning "bright falcon" and is used with the express permission of its creator, Margaret Clark. The acronym "RUSH" seems an apt description of the behavior of the RUSH board on the day of a session. We ask that our name be used only in connection with events planned and executed with the participation of the RUSH Board of Regents.
Kingdom RUSH sessions are held regularly, at locations that vary across the Kingdom. RUSH also supports classes taught at events and within the shires and baronies of Calontir. A broad spectrum of classes on various aspects of pre-17th century culture, and about the Society itself, is taught. Individuals may take these classes for enlightenment and enjoyment, or they may work toward a "degree". RUSH is not an accredited institution and cannot confer credentials in the modem world.
Additionally, RUSH credits may be earned through classes held outside the Kingdom RUSH sessions. In fact, any class taught or taken at any SCA related activity, can be reported to the registrar and qualify for RUSH credit toward a certificate or degree. To submit completed teacher or student rosters or request student transcript for tracking progress toward degree, please contact us at rush@calontir.org, or the registrar directly at rush_registrar@calontir.org.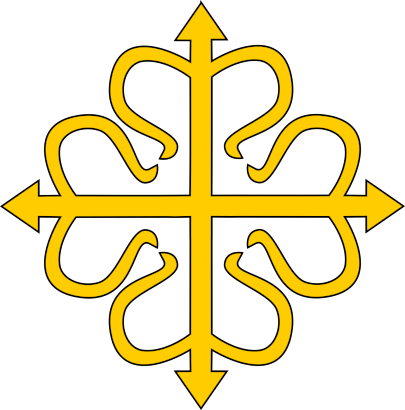 Lady Quiteria la Roja
Chancellor of RUSH
RUSH@Calontir.org
Handbooks & Forms
RUSH Handbook
Class Sign-In Sheet (PDF)
Out of Kingdom Class Record for Instructors (PDF)
Out of Kingdom Class Record for Instructors (DOC)
Out of Kingdom Class Record for Students (PDF)
Out of Kingdom Class Record for Students (.Doc)

Upcoming Rush Events
RUSH Certificates
RUSH participants can earn certificates for completing coursework in our 3 main categories: Utility (SCA culture classes), Knowledge (medieval studies), and Arts (physical creation/works with mediums)
War Certificate – 15 hours of reported classwork

Classes span all 3 categories-Utility, Knowledge, Arts

6 different subject areas addressed
5 of the class hours must be hands on type of learning
Only 1 hour can be discussion/round table
Bachelors – 45 hours of reported classwork

Classes span all 3 categories-5 hours Utility, 20 hours Knowledge, 20 hours Arts
At least 2 classes in all subjects
5 classes in a single subject
Doctors – must complete bachelors, then:

5 more hours Utility, 15 more hours Knowlege, 15 more hours Arts
10 classes in a single subject (5 more than bachelors)
Teach 12 hours of classes
Complete original research in subject of 10 classes taken and defend research to RUSH chancellor and beadle.
Deputies