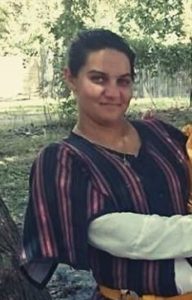 A message from the Minister of Youth
The policies and procedures listed below are designed from the previous Society for Creative Anachronism's Officer of Minister of Youth. There will no longer be Society recognition of this specific office.
The Minister of Youth Office continues within our Kingdom to provide fun, structured, scheduled, age appropriate, educational activities for our Youth and Families. These activities are to follow the Kingdom guidelines and policies at meetings, and/or other SCA functions
Below are the policies and procedures that have been adopted by the Kingdom of Calontir to ensure our Youth and Families are safe and there is current information as to what is to be expected for the Office of MOY and our youth and families.
Parent/Guardian/Liaison Youth Supervision Guidelines
These guidelines are intended to keep SCA youth safe and ensure that all who attend SCA functions have a positive experience.
Youth 5 and under shall not be left unsupervised by parent/guardian/liaison, at any time
Youth 10 to 6 shall be within sight/sound of parent/guardian/liaison at all times
Youth 11 to 17 may experience event outside sight/sound guideline. Parents/legal guardian/liaison shall be aware of youth's ware bouts and are responsible for youth's actions. Youth exhibiting lewd, violent, or other severe problematic behavior, or who are diminishing the experience for others, shall be addressed and discussed with parent/legal guardian, and may be placed under sight /sound guideline or other defined guidelines designated by event staff
Youth under age of 18 are not considered suitable guardian/liaison for younger youth
To assist in educating our Populace and ease of transition into these new policies, youth supervision guidelines shall be posted at all events.
Policies Affecting Youth & Family Activities
All Youth and Family Activities shall follow the Two-Deep Leadership model of supervision.
There shall be a minimum of one warranted officer within sight or preferably overseeing the Youth and Family activity, with a minimum of two other adults for supervision and assistance at each Youth and Family activity
Two-Deep Leadership model of supervision : "For all organized SCA functions for minors, a minimum of two adults (persons who have achieved the age of majority in the state, province, or country in which the function is being held), unrelated to one another by blood or marriage, must be present. This policy does not relieve parents or guardians from their primary responsibility for the welfare of their youth. This policy is not subject to granting of variance or 'grandfathering' of existing activities."
This means 3 adults in total. One background checked person organizing and running activities, and two adults to assist (non background checked adults are acceptable for the 2 assistants. The volunteer form needs be filled out.)
Assisting with youth activities
We appreciate you taking your time to be an integral part of our Youth and Family Activities!
Thank you!
We offer two levels for you to choose from:
If you wish to be in charge/organize Youth and Family Activities within the Kingdom of Calontir, we require all individuals with this responsibility to have a background check (there is no cost to you for this background check).
If you wish to volunteer or assist with Calontir Youth and Family Activities
We request you fill out a volunteer form.
The person in charge of Youth and Family Activities shall have this form available for you or you can print one and give it to the person in charge of Youth and Family Activities at the event.
If you are interested in becoming a Deputy to the Kingdom MOY, a Local Group Officer, or a volunteer please contact the Minister of Youth at MoY@calontir.org
I am currently looking for enthusiastic, dedicated team members who can help me out in ensuring we have Youth and Family Activities at all events in our Kingdom!
Mission Statement
The goal of this office, and those who assist, is to be ambassadors for our youth and families into the world of the SCA. We are here to mentor our youth and families and to provide fun, safe, and educational activities to enhance their SCA experience.
Handbooks & Forms
Youth Activities Volunteer Form
Minor Medical & Temporary Guardianship Form
Minor Roster-Style Waiver (for families)
Minor Combat Parental Consent Waiver
Minor Combined Consent and Medical Authorization
Quarterly Reports
Quarterly reports currently need to be emailed to the Kingdom MOY.
The local/group/Baronial Office of MOY (or Office of the Seneschal if have no local MOY), must provide a quarterly report to the Kingdom MOY office even if no youth and family activities have taken place
Quarterly Report Form (.Doc) – This is a form to guide you through what is needed in your quarterly report for Youth and Family activities
WARNING: This is a non-negotiable part of the local officee's duties.
Reporting dates:
1st Quarter April 15th
2nd Quarter July 15th
3rd Quarter October 15th
4th Quarter January 15th
Advertising Youth Activities
Since one of the jobs of this office is to promote ongoing youth and family activities at events, we would like to start posting events that have scheduled youth and family activities
If you would like your youth and family activities posted, please make sure the following criteria are met:
The activity must be organized/ran by one background checked individual, and assisted by two by two un-related adults. This is a total of 3 unrelated individuals.
The adult in charge of the activity must have passed a SCA approved background check
Please do not let this criteria stop you from offering youth and family activities, there are volunteers who have already passed & are willing to help at your event
Please e-mail the Kingdom MoY for verification of current background check on adult in charge and or if you are in need of assistance
Please let the Kingdom MOY know as soon as possible about your event so that we might get youth and family activities planned and posted
Many parents choose events which provide scheduled youth and family activities, the earlier we can get the information out there the better.
Background Checks
Please contact the Kingdom MOY (MoY@calontir.org) to recieve the forms that need to be submitted.
These forms will need be filled out and mailed or emailed directly to the SCA Corporate Office.
Do NOT send the forms to the Kingdom Seneschal or the Kingdom Minister of Youth.
Please notify Calontir Kingdom MOY MoY@calontir.org and Kingdom Seneschal Seneschal@calontir.org as soon as you send these forms to the SCA Corporate Office, as running of the background check must be approved and verified through the Kingdom Seneschal before it can be run by SCA Corporate.
Please include in your email to the Kingdom MOY and Kingdom Seneschal, the following:
Your legal name
Address
Email address
Phone number
Membership number
Membership expiration date
Once the background check has been completed by the agency assigned by SCA Corporate, you will receive a letter from SCA Corporate. Within this letter will be the conclusion of the background check, passed or failed.
Passed: You will receive a letter from SCA Corporate and how long the background check shall last (generally 2 years) The date of the letter is the date your warrant starts.
Please scan a copy of this letter, and a copy of your SCA membership card to the Kingdom MOY MoY@calontir.org
Failed: You will receive a letter from SCA Corporate with reason/s and supporting documentation for the failure. You may appeal a failed report
DO NOT send this information to the Kingdom MOY or Kingdom Seneschal
The Kingdom Seneschal will receive a report with a simple Pass/Fail notification. The Seneschal WILL NOT see the reason for any failure
The time it takes to get a response depends on the reporting agencies, so it's out of our hands once the process is started (generally no longer than 60 days).
If you have any questions, please let the Kingdom Seneschal (Seneschal@calontir.org) or Kingdom MoY (MoY@calontir.org)