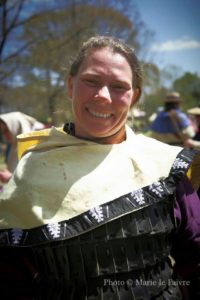 Deputies
Purple Region Deputy Exchequer
Katherine
depexpurple@calontir.org
Carlsby
Crescent Moon
Cum an Iolair
Theobald College
Spinning Winds
Vatavia

Gold Region Deputy Exchequer
Gwen
depexgold@calontir.org
Grimfells
Aston Tor
Crystal Mynes
Forgotten Sea
Standing Stones
Wyvern Cliffe

Falcon Region Deputy Exchequer
Vacant
depexfalcon@calontir.org
Bois d'Arc
Westumbria
Moonstone
Amlesmore
Calanais Nuadh
Lost Moor
Oakheart
Three Rivers

Cross Region Deputy Exchequer
Vacant
depexcross@calontir.org

Axed Root
Coeur d'Ennui
Deodar
Flinthyll
Heraldshill
Shadowdale
Lonely Tower
Mag Mor
To change or open bank accounts
Download a Bank Account Request form (Excel file) and fill out all appropriate fields.
Note: All kingdom and local groups must list the kingdom or a regional exchequer as a signatory on bank accounts

Send all requests for bank accounts to your Kingdom Exchequer.

Kingdom Exchequers will verify all information and forward your request to the Society Exchequer for processing.
The Society Exchequer will verify the completeness and accuracy of your information and forward it to the SCA Corporate Office.
If you do not have e-mail access, please call the Society Exchequer for instructions.
Calontir License Plates
Personalized Calontir license plate example
Have you been to an event and noticed cars in the parking lot with Calontir license plates? If you are a Missouri resident you can have your very own personalized Calontir plates, too. It's a great way to show your Calontir pride and it helps to support the Kingdom. Not to mention the fact that it's definitely a conversation starter… and you thought you had to answer a lot of questions when you went out wearing garb!
It's amazingly easy to do. Just follow the instructions, and soon you too will have the ultimate Calontir accessory for your vehicle.
Step One: Procedure for New & Renewal Calontir License Plate Applications (PDF)
Step Two: Emblem Use Authorization Form (PDF)
If you have questions – please e-mail LicensePlates@calontir.org
New Exchequers
Welcome new Chancellors of the Exchequer!
When you first take this office, it can seem overwhelming. In order for you to hold the Chancellor of the Exchequer office, you must be a warranted officer as well as a paid member of the SCA. Fill out the warrant (online form), have it signed by the previous Chancellor of the Exchequer or the current Seneschal, and forward it to the Kingdom Treasurer. The Treasurer and the Crown must warrant you at the beginning of every reign and several times during the reign. Be sure to read through the handbook (PDF). This will help prepare you more than anything.
There are plenty of forms (see below) to make our jobs easier and there is a Google group for asking questions and receiving all sorts of information. The most important thing to remember is that you are not alone in this job. Both the Kingdom Treasurer and the regional deputies can help you in many capacities. Never be afraid to ask a question!
Officers & Warrant List
Officers & Warrant List

Lilies Exchequer (Treasurer):
Duchess Ashland de Mumford
LiliesTreasurer@calontir.org
Reports
Quarterly Reports
Event Financial Reports
Domesday Report
SUBMITTING REPORTS & APPROVAL
The Seneschal must approve each report. Quarterly reports can be approved by e-mail. A group Seneschal may send an e-mail directly to the Regional Reporting Deputy to indicate his or her approval. Domesdays, however, must be approved by an actual signature on a hardcopy of the report.
Copies of the ledger and bank statements are required with the quarterly reports. Scanning these items into PDF, JPG, or GIF format and sending via e-mail is a great way to save on postage.
REPORTING DUE DATES
1st Qtr: April 15th
2nd Qtr: July 15th
3rd Qtr: October 15th
4th Qtr: January 15th
Domesday: January 31st
REPORTING DISTRIBUTION
Group Seneschal
Regional Reporting Deputy
Keep a copy for yourself.
Handbooks & Forms
Exchequer F.A.Q.

Society Financial Policy (PDF)

Calontir Financial Policy (PDF)

Calontir Exchequer Agreement to Serve form

Kingdom Trailer Deputy Request for Warrant
REGULAR ACTIVITY FORMS
Reimbursement Group Form (PDF)
Reimbursement Group Form (.Doc)
Bank Reconciliation and Register (.XLS)
Event Forms
Non-Member Registration (NMR) Transfer Form (.PDF)
Non-Member Registration (NMR) Transfer Form (.Doc)
This form accompanies the check for the NMR after an event that is sent to the NMR Deputy. It is due within 10 days following the event.

Gate Forms
Please find Calontir's Event Waiver Forms on the Kingdom Seneschal's page. Exchequers will now only be responsible for the Gate Income and Reconciliation Sheet (found below).
Updated Gate Income and Reconciliation Sheet (PDF)
Updated Gate Income and Reconciliation Sheet (Excel)
Tax Exemption Letters
IRS Subsidiary Determination Letter (PDF)
Missouri Tax Letter (Updated 4-18-2018) (PDF)
Introduction to Being Exchequer
Have you ever thought about being the Kingdom Treasurer for Calontir? Does it seem to be a bit too daunting? If I can do it, so can you! Here are some tidbits that every incoming Calontir Kingdom Treasurer should know. Doesn't seem too bad, does it? Maybe you should be your group's Chancellor of the Exchequer. You might like it!
It's not the act of saying no; it's the way you say it that counts.
When reports don't balance, start by checking the starting numbers against the ending numbers for the prior report.
If you can not balance, call someone to help you. The Kingdom is not balanced by your pride.
Instill in your officers the same idea and get them to call people when they don't balance. If they don't contact someone, then they hide and it takes much more time to drag it out of them. That doesn't help anyone and only makes the local officer feel worse.
The Mews and Lilies report directly to you.
Contact the Society Chancellor of the Exchequer when The Mews reports — this will release the stipend.
The bank account must have a new password after every Lilies when the officers change. The Kingdom Seneschal, Kingdom Treasurer, and Society Chancellor of the Exchequer must all know the password.
An initial budget and a final budget should be made for each reign.
A new warrant roster should be signed very Coronation.
Warrant information should be regularly sent to the Reporting Deputies and the NMS Deputy.
Send the warrant roster to the Kingdom Seneschal two weeks prior to Coronation. The Kingdom Seneschal can verify that all officers have current memberships.
All reports to Society from Calontir are to be cumulative.
Regional Deputies need to forward the Domesday reports to you by February 15th. Copies of the bank statements, ledgers, and signatures also must be sent.
Reimbursements for the Royal Scribe may be paid out of the Falcon Signet fund with approval from the Falcon Signet.
Reimbursements for the List Mistress may be paid out of the Earl Marshal fund with approval from the Earl Marshal.
Reimbursements for the Historian may be paid out of the Gold Falcon fund with approval from the Gold Falcon.
Obtain the membership numbers from incoming Crowns as this is needed on the report.
Payments to The Mews are sometimes recorded as advertising — keep an eye out for that. You'll thank me when you're matching the internal transfers.
All fees should have a W-9 filled out and sent to you.
The Regalia Coordinator and the Trailer Coordinator must be warranted since those officers handle assets.
Relax — the two years will be over before you know it!
Honorable Lady Nicolete de Saint Denis (mka Nicole Howard), June, 2008
Articles
Introductory Letter to TRH (PDF)updated
This is the letter that the KCE gives to the Heirs after Crown Tournament. It briefly describes how the travel fund works and how the Kingdom Financial Committee works.